Work with the specialist and the best rate G Cargo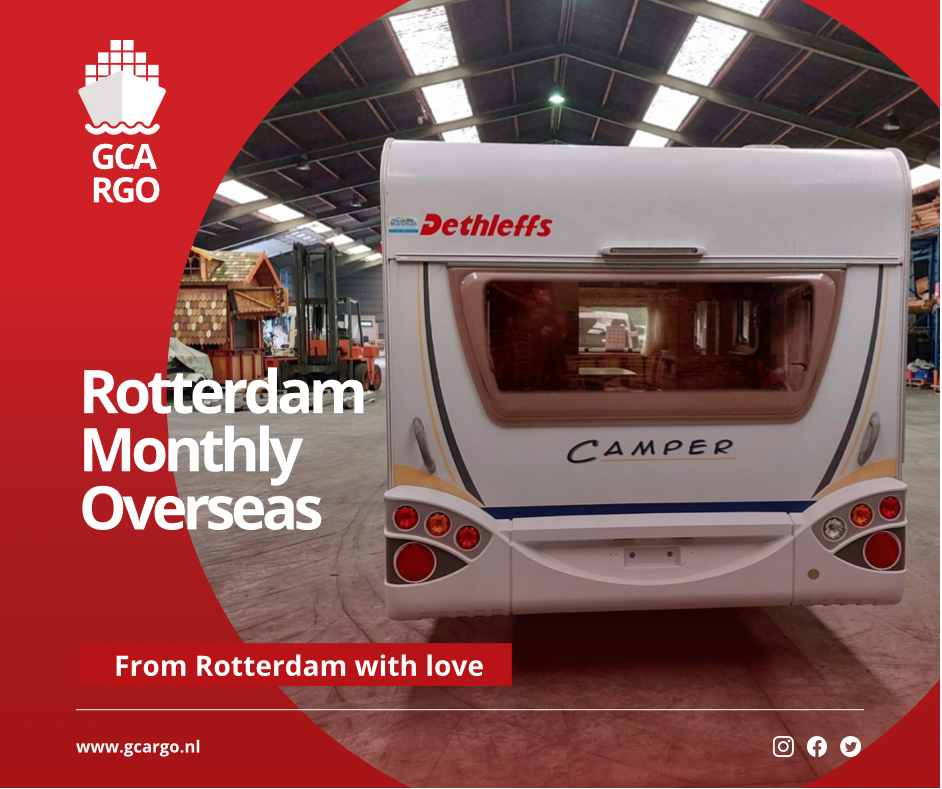 Participa en la red de transporte más sofisticada y avanzada de Europa. Rotterdam es el puerto de entrada y salida más importante de Europa. Abasteciendo en su red logística a unos 500 millones de personas.
REGULAR SAILINGS ROTTERDAM TO SOUUTH AMERICA
Colon
Manzanillo
Cartagena
Guayaquil
Callao
Iquique
Valparaiso
San Antonio
Punta Arenas
International Transport Caravans services:
Leashing
Securing
Reception and warehouse
Export papers
Insurance
Crane and THC
Pick up and transport in Rotterdam
International Payments
Custom in destination
Local Transport in destination
Taxes payment
Transfer
eg@gcargo.nl for more details
DIRECT SAILINGS
Weekly, fortnightly and monthly sailings available directly from ROTTERDAM
EXPERT HANDLING
All cargo is handled utilising modern harbour cranes and lifting equipment.
BREAK BULK CARGO
Our regular RORO services are ideal for VEHICLES RV AND CARAVANS
CONTAINER CARGO
Full Container Loads (FCL) and Less than Container Load (LCL) shipments available to SOUTH AMERICA
DOOR TO DOOR SHIPMENTS CAN BE ARRANGED
TRANSPORT AVAILABLE TO COLLECT GENERAL AND CONTAINERISED CARGO.
FULL CHARTER OPTIONS AVAILABLE FOR PROJECT CARGO.